Dr. Enxiu Wang delivered a speech at the Symposium on Frontier Science and
Innovative Therapy of Tumor Immunotherapy
The 2020 Miltenyi China Day-Tumor Immunotherapy Frontier Science and Innovative Therapy Symposium organized by Miltenyi Biotechnology Co., Ltd. was held on November 12 at the ATLATL Innovation and Research Center in Zhangjiang, Shanghai.Many industry leaders engaged in the development of new immunotherapies gathered to share the difficulties and latest developments in the development of solid tumor treatment products.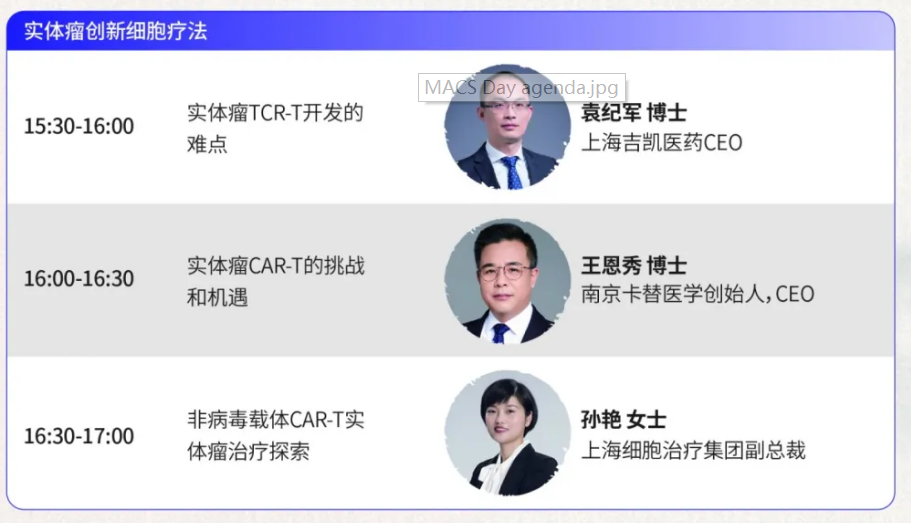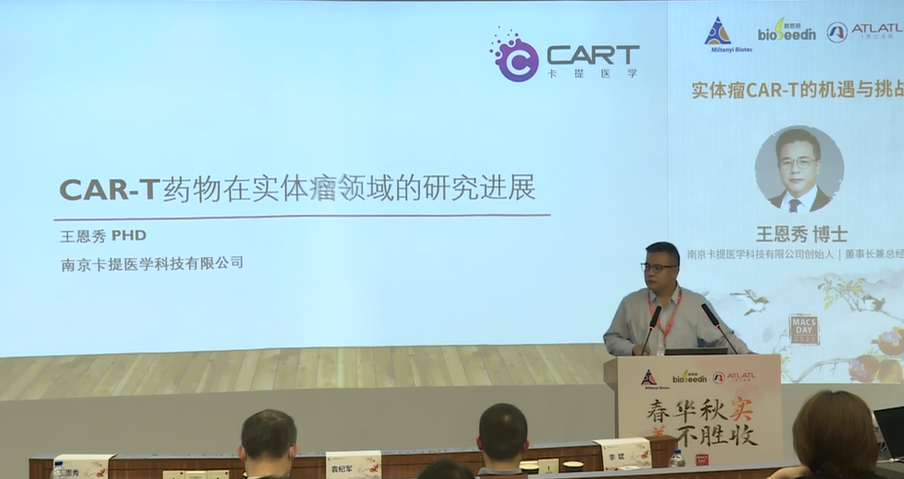 Dr. Wang Enxiu, founder of Katy Medicine
Among them, Dr. Wang Enxiu, the founder of Katy Medicine, gave a special speech on "Challenges and Opportunities of Solid Tumor CAR-T" in the innovative cell therapy of solid tumors.
At the meeting, Dr. Wang shared the challenges faced by the development of CART in the field of solid tumors. The difference between solid tumors and hematomas lies in the tumor microenvironment in solid tumors, in which CART cells are "disabled".
Dr. Wang introduced Karti's unique CAR design for solid tumors, and introduced the technical effects brought by this design that are different from the traditional CAR structure.