Wang Enxiu was selected as the "Entrepreneurship and
Entrepreneurship Program" in 2020
On September 25, 2020, after review by the Office of the Talent Work Leading Group of Nanjing Jiangbei New Area, the chairman of Katy Medical was determinedWang Enxiu is the "Entrepreneurship and Entrepreneurship Program" in 2020.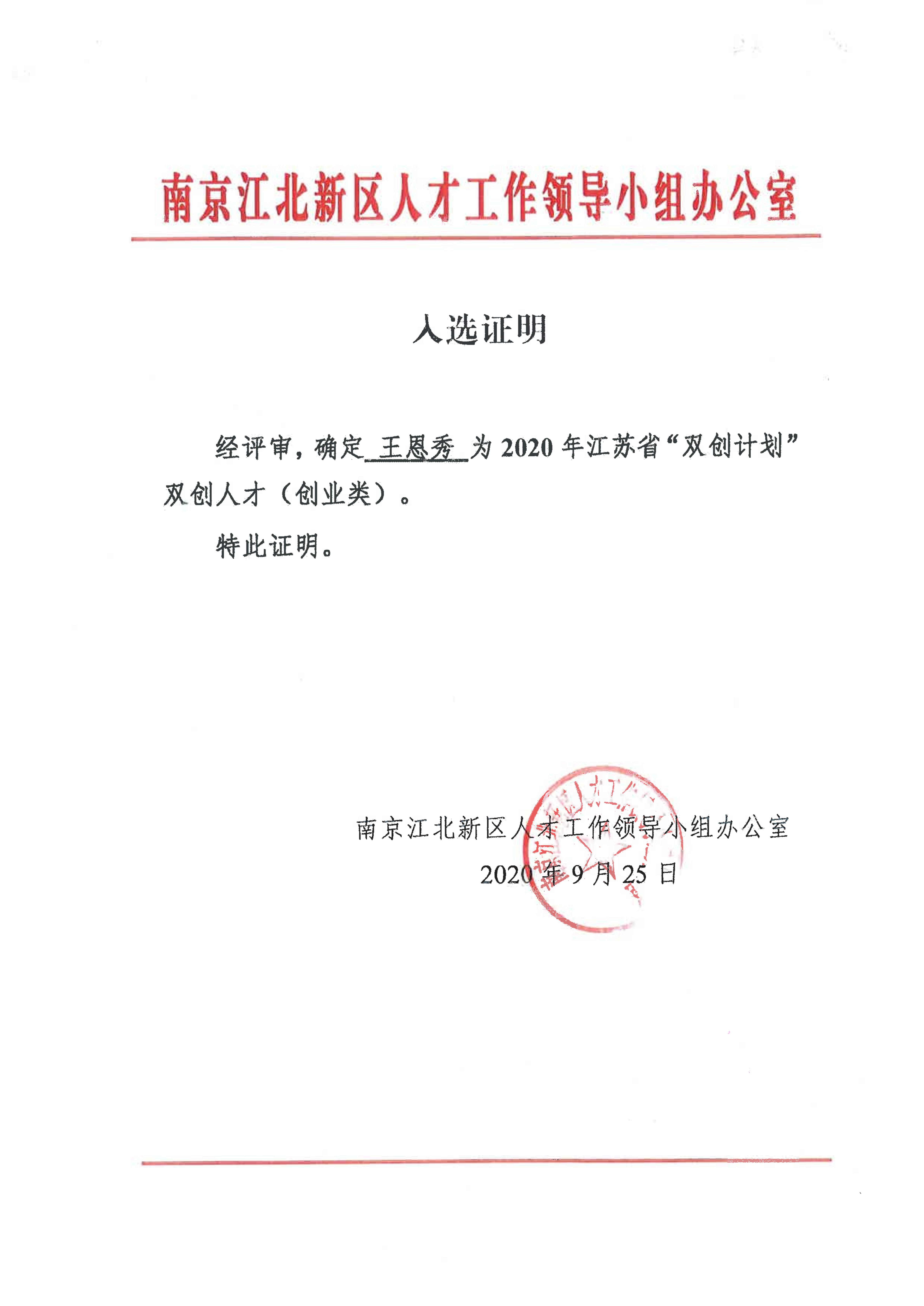 Cong Liqun, an academician of the Chinese Academy of Engineering and the 2020 provincial "Entrepreneurship and Innovation Talents" judge, said: "I came to participate in this innovation and innovation review. My experience is that it is very open, fair and just. During the review process, we saw many new ideas. New results. There are replies from all over the country and from all over the world, and these people are of a very high level, so the results they bring will bring a technological "heat wave" to Jiangsu".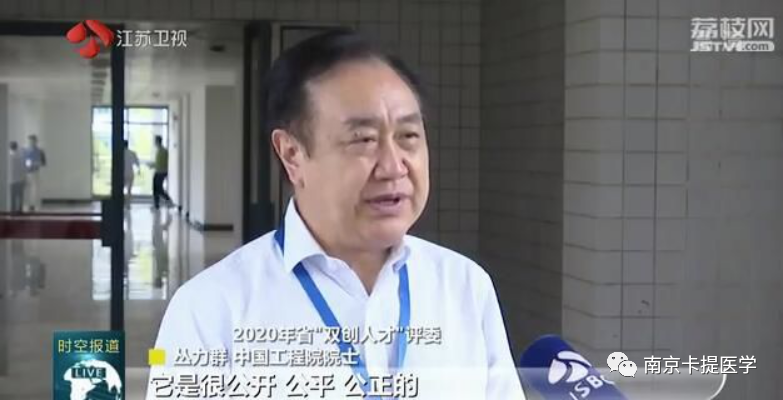 With its strong strength, our company won the award in this double innovation reviewIn 2020, the honor of "Entrepreneurship and Entrepreneurship Program" in Jiangsu Province!